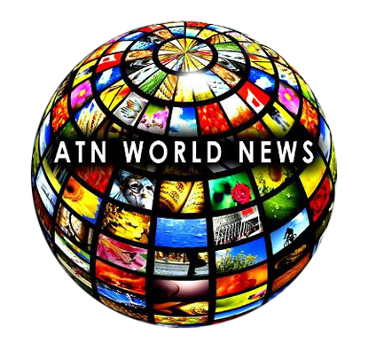 Hi I'm Leah president of ATN World News. We are News & Inspiration. We post Conservative News & Christian Celebrity interviews. We are in the top 5% of social media influence in the conservative community - Klear Stats. We post the news the mainline news is silent on. Our interviews are with Grammy & Dove winners, Music Hall of Fame inductees, best selling and award winning book authors and current news makers in politics, sports and more. For years we aired to millions around the world through WWCR a world wide super station. We are re-posted in several online newspapers and have popular radio podcasts.
ATN World News is a hub for some of the brightest minds and talent today, the artists and news makers we interview are talking on current world events and Bible issues, not just their music, book or work topics alone. They are giving sound messages that many can not find in their local churches or gathering spots today.
You can download our broadcasts for free from itunes under ATN World News and you can check our daily news through our blog and several social sites. We here at ATN are living in the Soli Deo Gloria (Glory Belongs To God Alone)! Come join us! We love you and most of all God loves you! You can leave prayer requests on our Contact Pg. Blessings!
More celebrity interviews coming up, Some listed below. You can always go to our ATN World News itunes podcast for a complete list of our interviews, free download. Also our Blog Talk and You tube. Our links are given on the About pg and Contact pg. Our Broadcast pg has a few interviews listed you can check out. :-)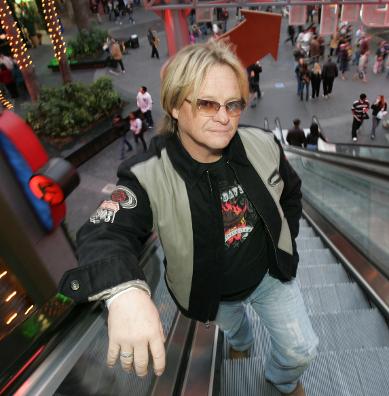 Cool as ever, the talented Bryan Duncan! Looking forward to this interview coming up! - Bryan Duncan has been one of the defining voices of Contemporary Christian music for more than three decades. He began his trailblazing career as a member of the Sweet Comfort Band in the early 1970s before embarking on a successful solo career. Duncan has released 20 albums, selling more than a million and having more than a dozen #1 hit singles including: "Traces of Heaven," "Things are Gonna Change," "United We Stand, "Don't Look Away," "Love Takes Time," and "You Don't Leave Me Lonely." He is a four-time Dove Award recipient and multiple nominee. He also hosts a weekly radio program "Radio Rehab," a mix of music and personal insights.







Will be interviewing Steve archer soon, what a contribution he has given CCM music throughout the years! - Steve Archer - Singer, Song Writer and Producer, Steve is a pioneer in the Jesus People movement and later CCM. He is the former lead singer of "The Archers" where he sang with his brother Tim and later his sister also. They won a Grammy award and were nominated for another. Steve went on to have a successful solo career with chart topping songs like, "Through His Eyes of Love".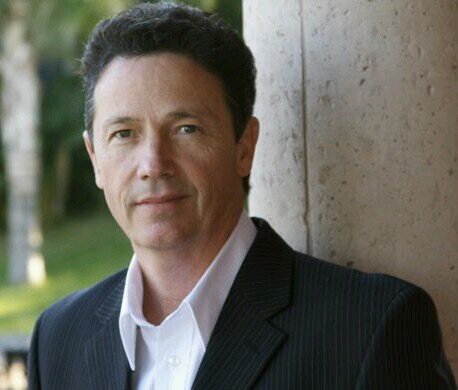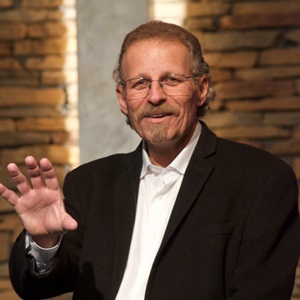 He's back!! L.A. Marzulli. In my 2nd interview with L.A. he will be giving info on the found nephilim hybrid remains of miniature demonic looking skeleton with wings and a stinger in it's tail. Like the Bible says at one time during the tribulation demon pestilence will be released and there is a stinger in their tail and they will afflict man kind with it. L.A. has this and so much more info from his new book and watchers 10 series it will be an amazing double length interview. Will let you know when the interview is out!
L.A. Marzulli is author, lecturer, film maker and hosts his own TV show. He has been on the History channel exposing the alien deception. A expert in Bible Prophecy and has now revealed in his new book and watchers 10 DVD the found remains of a intact miniature hybrid that many have seen and simply call fairy, but they have a demonic face and a stinger in their tail.
We have had some fab interviews this year with Grammy & Dove winners & nominated, hall of fame Artists like "Gold City", "Bob Carlisle", "David Meece", "Michael Combs", "Chuck Girard" and news insight reporters like "Avi Lipkn" and more, some are on our broadcast pg.




I will be interviewing Richard Shaw film producer of the Torah Codes. Many Rabbi's in Israel have been studying the Torah (few books in the old testament - the law of God as revealed to Moses and recorded in the first five books of the Hebrew scriptures). They are searching among other things for the return of the Messiah. To us Christians, Jesus is returning again for His people, to the Jew they see it as the first visit. The Rabbi's are in agreement after much study that the Messiah is about to return very soon. This is very fascinating and will be one interesting interview!